I know it isn't officially fall yet, but it is sure starting to feel like it around here. The frigid air in the morning, the toasty temps in the afternoon, and all the pitter pattering of the little feet on their way to school every day. My little one officially started preschool this year and is loving it already!
I am looking forward to the leaves changing colors, wearing warm sweaters, going on walks and hearing the leaves crunch underneath my feet, and fall comfort food... mmm mmm. The older I get, the more I like fall. Summer has always had my heart in the past. This summer both crawled and flew by. I started the summer with so many fun plans and ideas. A lot of them got swallowed up by tending to regular household mommy duties unfortunately. Summer went out with a bang for me though with my trip to Oregon to see my family. We partied and partied some more.
I love a good party. I love thinking them up and carrying them out. And I always learn a lot. Here is what I learned from the last two parties I threw.
Horse Birthday Party: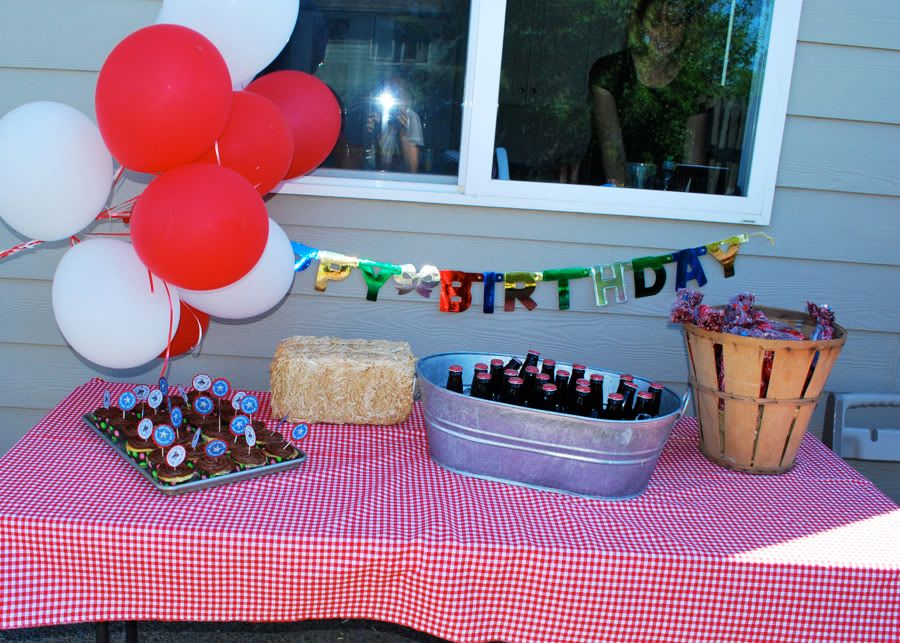 1. Never expect things to go exactly as planned. The cake didn't turn out at all how I had envisioned it in my head, but at least it tasted good. And the balloons I insisted on having there flew away after knocking over a few cupcakes and root beers over:( Ah well.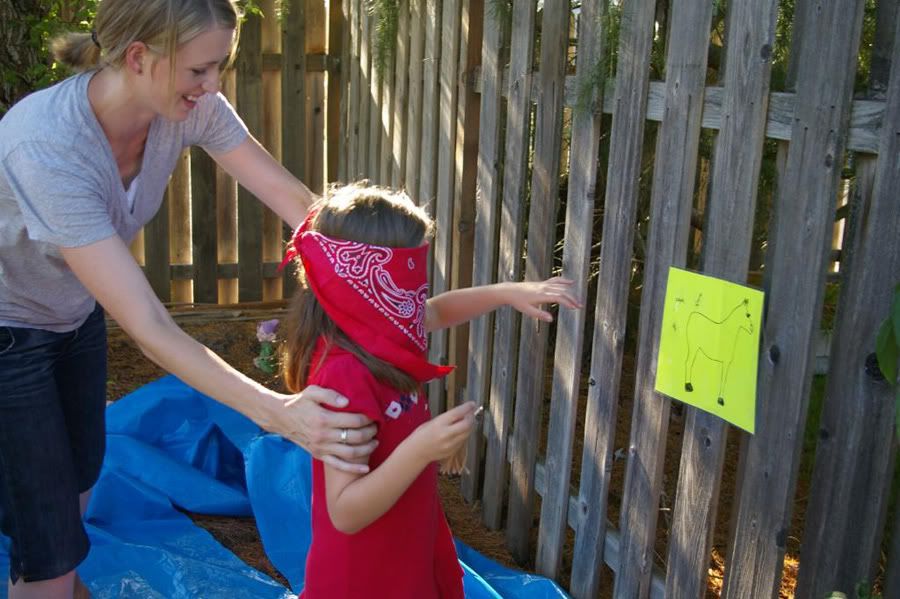 2. Plan age appropriate games and keep things loose and fun. We had about 15 kids ranging in ages from 18 months to 9 years old. I decided to go with three simple games: barrel racing, pin the tail on the horse, and a big water fight. It felt like just the right amount of games and everyone had fun I think. The little ones didn't like the water fight so much, but they enjoyed watching the older ones get a little crazy with it.
3. Party favors are so worth the little money they cost. Make sure to plan far enough in advance to be able to order fun things online that go with your theme. There are so many options online. In my bags I included miniature horses, candy, bandanas, fake mustaches, and bandana printed snap bracelets and pencils. The horses were a hit with the little ones and the mustaches, bandanas, and snap bracelets were a hit with everyone.
Baby Shower: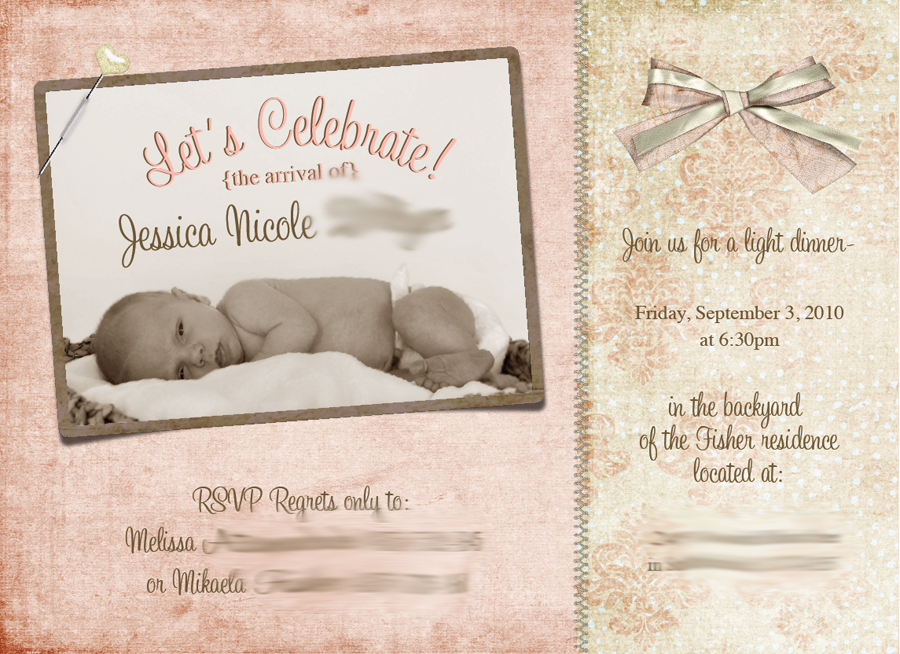 1. Always invite a friend to throw it with you. It is just more fun to have another person to dream up ideas with, carry them out, and review how it went. Plus it is just more pressure and not as fun to do it all on your own. I did the invitations, decorations and dessert. And my buddy did the amazing food.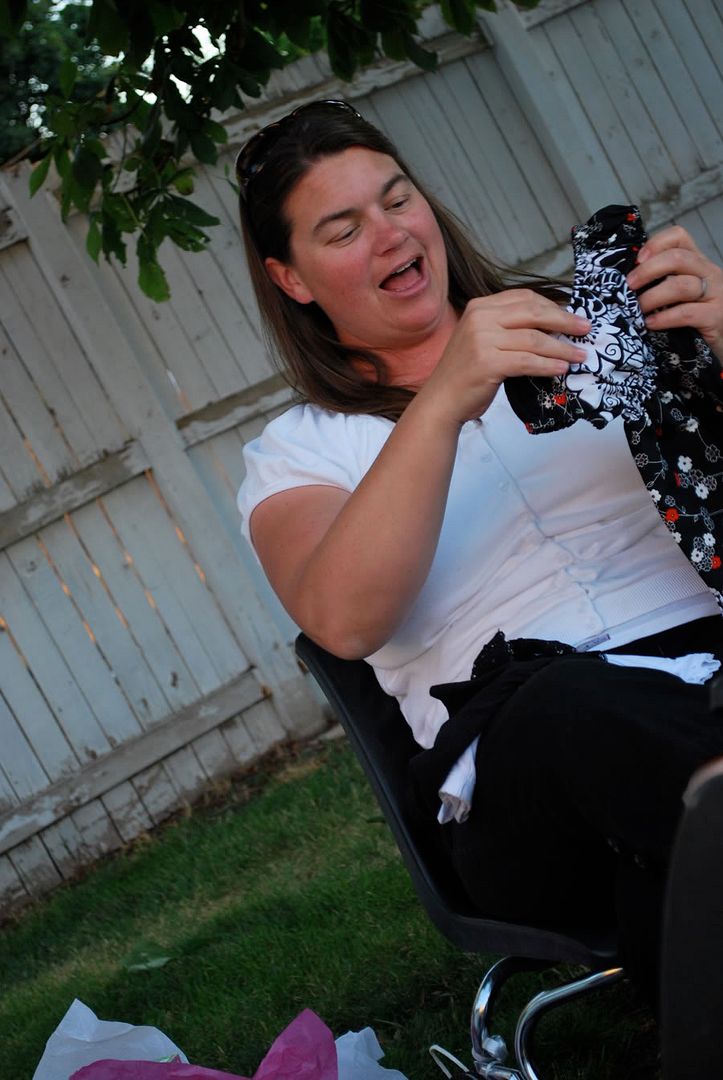 2. Make sure to plan the shower for the mom. Sounds obvious, but I think it is really important to get her involved a little and figure out what she really wants. We had this shower after her baby arrived because she was on bed-rest the last couple of months before she had the baby, we planned it when she had family coming into town, and we didn't have games because she doesn't like them. It was a fun relaxing evening and we are always looking for excuses to have fun girl get togethers:)